I'm doing a reading challenge with some coworkers for 2015. This challenge, actually. I'm trying to plan out some of the books with things I already have or know that I want to read already, but I'm always open to suggestion!
Additionally, I'm also keeping track of my books' geographies throughout the year on a Google Map. I'm using the new MyMaps feature, and this map will be public: https://www.google.com/maps/d/edit?mid=zT4tslDE19Gs.k-sCKPkl6pp4. It also appears below!
If you would also like to participate in this challenge, here is the link!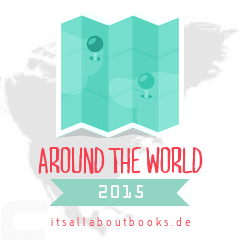 Anyone else doing a book challenge?